Challenge Choice Change
Challenge Choice Change is a revolutionary practical approach to developing elite leaders. Backed by over a decade of research, it brings together three key aspects of leader development: leader self-awareness, leader self-regulation, elite self-leader behaviour. Three simple words but one very powerful combination to help today's leaders embrace and handle uncertainty, ambiguity and the constant challenge for improved performance.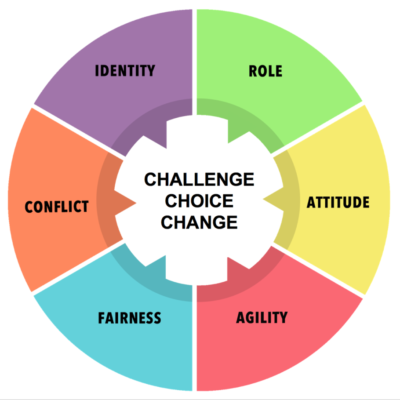 Challenge Choice Change is an 8-week programme delivered online and customised to your specific needs. It starts with the Challenge Choice Change Inventory (CCCI) diagnostic in week 1 to evaluate and profile your behaviour against the CCC Elite Leader Framework. Weeks 2-7 draw on over 100 behavioural developmental techniques to deliver your personalised programme and integrate new approaches into your practice. In week 8, you are introduced to the signature Elite Leader Modelling Strategy to embed these behavioural changes into your repertoire.